ISKAONLINE is an online global networking platform of the International Spouses of Koreans Association (ISKA). Members are living in South Korea and overseas.
Who are we? We are spouses, mothers, grandmothers, daughters/sisters-in-law, or simply friends of Koreans. Founding members are part of the post- 1988 Seoul Olympics marriages and thus, our kids have grown up embodying an amalgamation of mixed heritage.
Organization
ISKA was officially launched in March 2000 in Seoul, Korea as an offshoot of a forum on the lives of foreign women sponsored by the Korea UNESCO Cultural Exchange Services (KUCES). About 40 women from 15 countries participated in the launch. For a span of a decade, ISKA has witnessed the rapid mobility of members moving in and out of Korea. The complexity involved in Intercultural marriage, likewise, has shown the fragility of many marriages. ISKA Online aims to hold together the established connections of all members.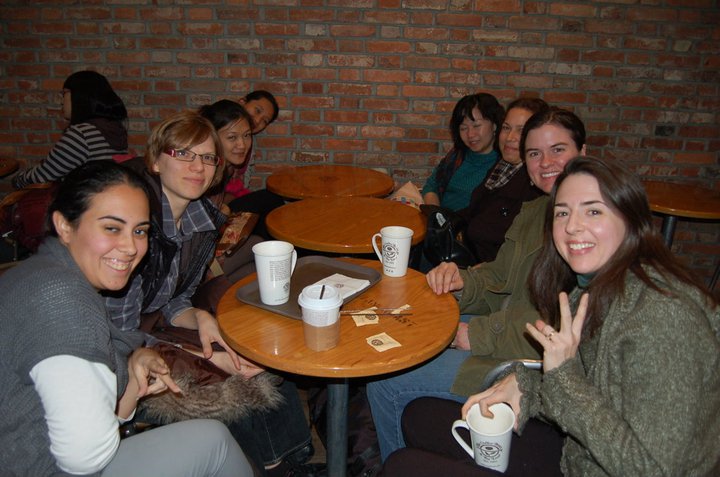 Background
Founding members of ISKA were international women who said 'I do' with their Korean men in the 1990's — the historic decade when Koreans started to radically shift in their choices for a spouse altering the homegrown tradition to marry their own kind.
The sharp rise in cross-cultural marriages was a result of a new global era marked by unprecedented increase in inbound and outbound tourist traffic and international exchanges. Koreans began to travel overseas in 1989 in the aftermath of the 1988 Seoul Olympics otherwise known as Korea's "welcoming party to the world" (Kim, Y 2004, Cambridge, p.74). Purpose of overseas travel ranged from holidays to business, English or university study, or missionary work among other reasons. Korea, likewise, began to witness the influx of foreigners.
It should be noted, however, that inter-racial marriages have been happening much earlier although these unions were not much publicized. Many powerful Korean men have tied the knots with distinguished foreign women, including South Korea's first President Syngman Rhee (1948-1960) who married Francesca Maria Barbara Donner from Belgium. She eventually became South Korea's first First Lady. The composer of South Korea's national anthem (Aeguka), Ahn Ik-tae, was also married to Maria Dolores Talavera from Spain. Other notable men are known to have worked in the government and public service. (The agenda of this website does not detail the historical chronicles of inter-marriages although it will be an interesting project to undertake.)
After nearly three decades of unprecedented rise in mixed marriages, South Korea has morphed into a multicolored, multilingual, and multi-heritage society.